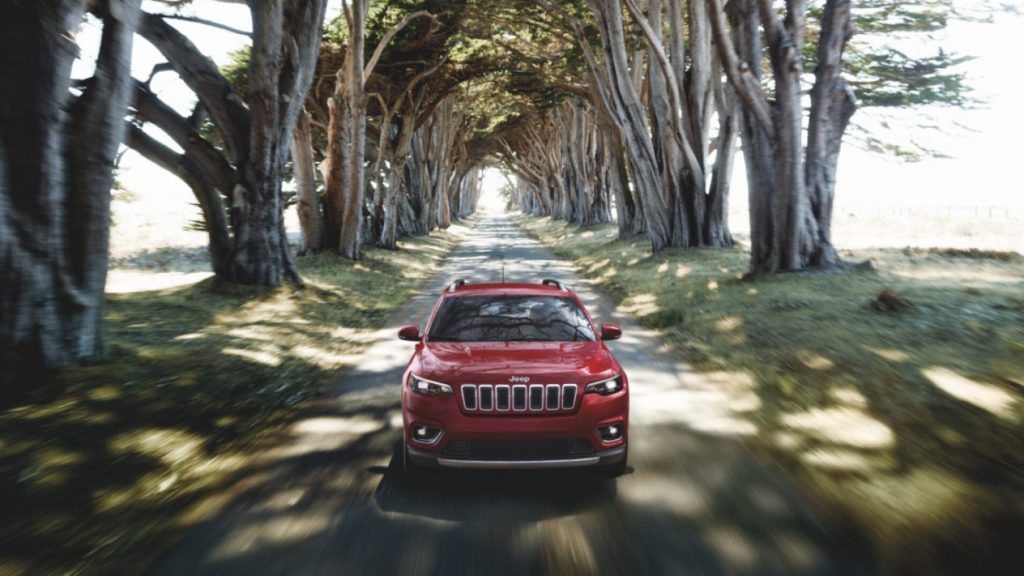 Over decades of navigating harsh landscapes, Jeep has built a reputation as the undisputed champion of off-road performance. The respected maker's modern lineup now complements that rugged durability with comfortable interiors and composed city and highway handling, and this impressive balance is on full display in the Jeep Cherokee. The 2020 model gives its compact SUV rivals some tough competition, so let's compare its classmates to see what makes the Cherokee stand out from the crowd.
Braver than the Escape
Although the Ford Escape was fully redesigned for 2020, it still can't go toe-to-toe with the Cherokee when the pavement ends. Both compact SUVs provide a gentle, smooth ride on streets and highways, but only the Cherokee is equipped to rumble off-road with durable traversing gear and unwavering performance. The two vehicles can also be equipped to tow, but the Cherokee pulls ahead again with a higher towing capacity. when both SUVs are optimized for the job, the Cherokee can tow up to 4,500 pounds, well beyond the Escape's 3,500-pound limit.
More Rugged than the Terrain
Despite its name, the GMC Terrain is more aptly suited to city streets than any rough or wild environments, and like the Escape, it lacks the Cherokee's balance of easy commuting and rigorous off-roading potential. It also matches the Escape's towing capacity, falling short of the Cherokee's payload rating by 1,000 pounds. This is due to its modest powertrain options, and the Cherokee offers more horsepower whether you compare the base or available engines.
Tougher than the Tucson
The Hyundai Tucson appeals to drivers with its tranquil ride, but it can't match the Cherokee's horsepower no matter if you opt for their base engines or available powertrains. The standard issue in the Cherokee is a hearty 180-horsepower 4-cylinder, out-muscling the Tucson's base 161-horsepower 4-cylinder. Jeep also offer an available 271-horsepower V6 or their SUV, which still delivers more umph than Hyundai's optional 181-horsepower 4-cylinder. Even with all its might, the Cherokee still gleans more highway mileage per fill-up than its rival.
You might also like:  First Impressions: The Jeep Compass
Walt Massey Chrysler Dodge Jeep RAM
If you want to see what the Jeep Cherokee can do for you, come visit our dealership for a test drive. At Walt Massey Chrysler Dodge Jeep RAM, you're sure to find the right model, trim, and features that fit your lifestyle, and we'll be standing by to answer any questions you might have about our selection.