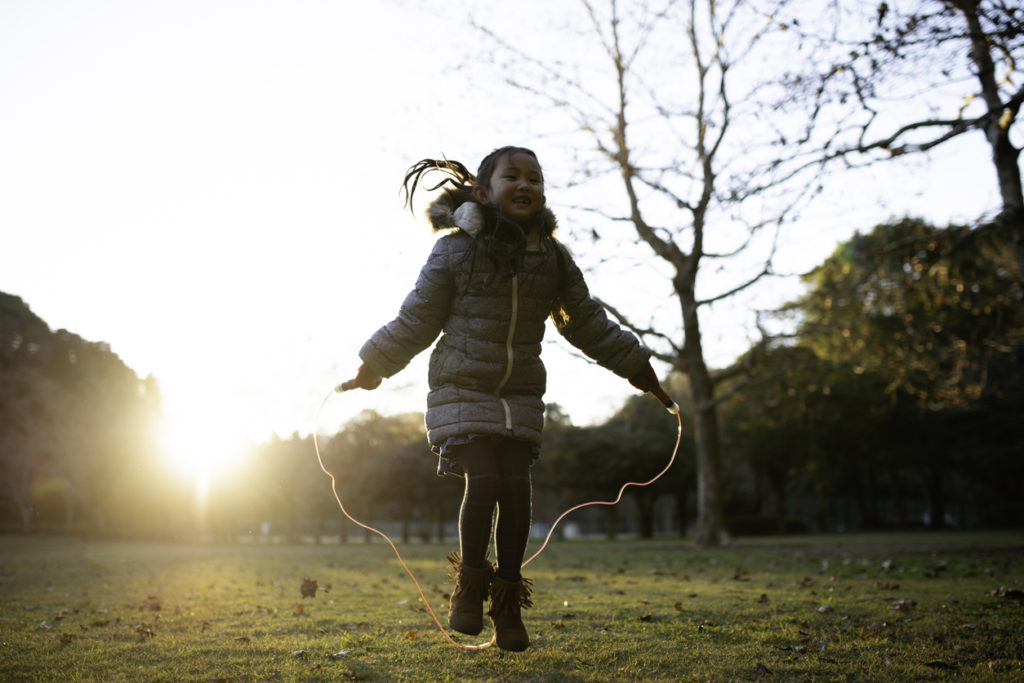 Children sometimes seem to have boundless energy, and there are all kinds of engaging activities that they can do at home to have fun and develop useful skills. Introduce your family to these activities for recess-style fun any time.
Warm Up
Before any sort of physical activity begins, it's a good idea to warm up those muscles and joints for better, safer performance. Stretching and other warmups can also help everyone avoid soreness from setting in, letting them feel better afterward. Even healthy young muscles can benefit from a proper warmup, and getting your kids into the practice now will help them make it a part of whatever sports or routines they pick up down the road. The standard maneuvers like high knees, heel-ups, and toe touches will help your kids limber up for whatever activities you have planned.
Hand-Eye Coordination
For well-rounded activity, consider something that exercise different abilities. Juggling is great for improving hand-eye coordination, and it also helps your children enhance their focus, spatial awareness, reaction time, and reflexes. It can be a trickly pastime to pick up, so you might want to start with objects that have some float to them, like cloths or scarves, before moving on to bean bags or bouncy balls.
Fun and Games
To continue with tests of concentration and coordination, clear some space for an egg and spoon race. Hurrying along to the finish line without dripping the egg can hone balance and critical thinking, and you can arrange obstacles to make the race more challenging. If you're running the race inside, swap out the egg for something that won't leave a mess. For a little aerobic fun, host a jump rope challenge where your family can learn the ropes of nine unique jump rope styles. Once they've become familiar with each maneuver, let them string the styles together to show off their skills. If everyone's in the mood for something engaging but not too structured, a dance party is a great way to unwind.
You might also like: Get Your Vehicle Squeaky Clean For The New Year
Walt Massey Chrysler Dodge Jeep RAM
If you're interested in a new vehicle for some recreational fun of your own, come check out our dynamic selection here at Walt Massey Chrysler Dodge Jeep RAM!