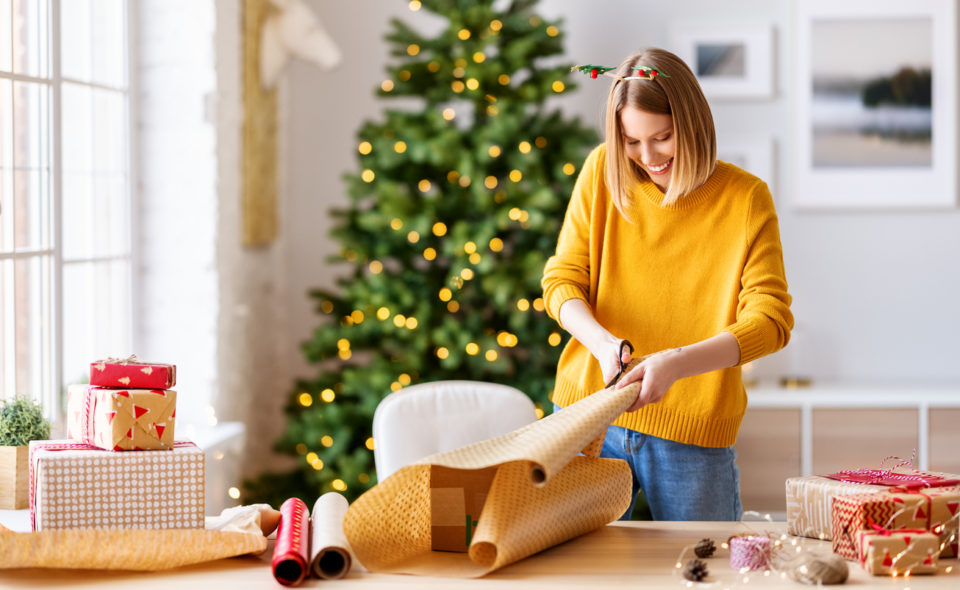 We have all been there where you have found the perfect gift. You take it home to wrap it only to find that you have no idea where to start. Do not stress anymore because we have a way to wrap your oddly-shaped items, and it might turn out to be the best-wrapped gift under the tree! If you do not see yourself as the next Alton DuLaney, the world's most famous gift wrapping artist, that is okay. We made these hacks simple. All you need is wrapping paper, tape, and scissors.
Cylinder Method
Are you wrapping a candle, jar of candy, or something else that is a cylinder shape? Good, this is for you. First, cut the wrapping paper to cover the whole cylinder. Pro tip: you only need enough wrapping paper to cover a little over half of the bottom and top of the cylinder. With the cylinder laying on the side, wrap the paper tightly around it. At the bottom of the object, tuck the paper under so you can focus on the top. At this point, the present should be in the upright position. Take the inner layer of the paper and hold it in the center. Next, pull the piece of paper, lift it, and create a pleat towards the center. You will continue this process until the top is pleated. Make sure to tape the last pleat down. You will then turn your attention to the bottom and continue with the same process.
You might also like: Keep Your Car Healthy All Winter Long
Bag Method
If you don't have a gift bag handy but need a bulky gift-wrapped, the bag method is just what you need! Cut the paper large enough to cover the gift and have a little extra. With the gift to the side, create a tri-fold with the paper overlapping the two edges just a little and tape it down. Next, fold the bottom of your paper up. Open the section that you just folder, crease the sides into triangles, take the middle sections and flip it over the triangles. Make sure to secure it with a lot of tape. Place the present in the bag, fold over the top, punch holes into the top, and secure it with ribbon.