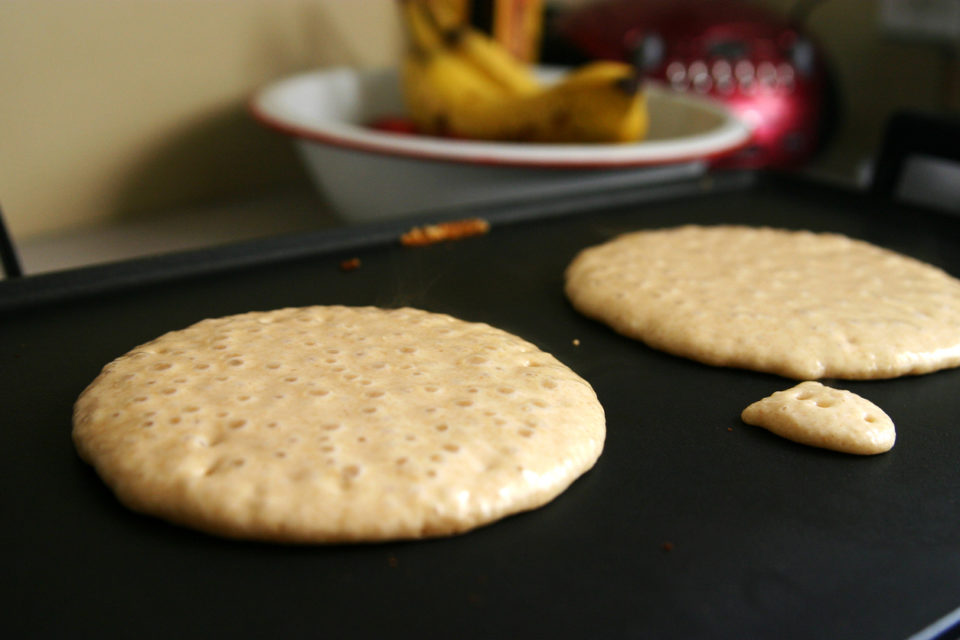 Imagine cutting back on the time you spend cooking, and the number of dishes you have to clean. A griddle is the only way to do both. If you don't already own one, you should highly consider it, as it takes the place of multiple pans on the stove and makes juggling different components of a meal much easier. But if you already own one, then we don't need to tell you how great they are! Take a look at these recipes that you can try out on your griddle this week.
Grilled cheese sandwiches are classic, but they can get old if you only eat them one way. Refresh your usual recipe by cooking your next batch on the griddle. The key to a perfect creation is selecting a bread that stays crusty and crunchy on the outside, and soft and warm on the inside. Load it up with your favorite combinations of cheese, just make sure that it's at room temp when you begin cooking. It'll melt faster, to avoid having toasted bread with cold cheese inside.
Perhaps griddles are most famous for delivering high stacks of pancakes. Use that to your advantage, and make a feast for the entire family! You'll cut back on so much time, and have a record amount of pancakes in less than 10 minutes. Just don't forget to oil your griddle! You don't want any to stick. Pancakes on the griddle are light and fluffy on the inside, and crisp on the outside. For thicker pancakes, use buttermilk in place of milk in your batter.
You might also like: Stay Safe This Season With These Grilling Tips
If you're anything like us, then you've never considered making potatoes on your griddle. But when you really think about it, it just makes sense.  Take the potatoes that you have boiled and press them onto a metal sheet tray using a potato masher. Next, brush them with a butter and garlic sauce that you'll make on the side. Smash them again, because they'll crisp up better this way. Add them to the griddle, and then flip after 3 minutes to cook for 3 more on the other side. Give it one more minute to cook, then add plenty of parmesan on top.
Hopefully, this gave you some great new ideas to test out on your griddle. Enjoy these creative recipes!
Disclaimer: The stock image is being used for illustrative purposes only, and it is not a direct representation of the business, recipe, or activity listed. Any person depicted in the stock image is a model.