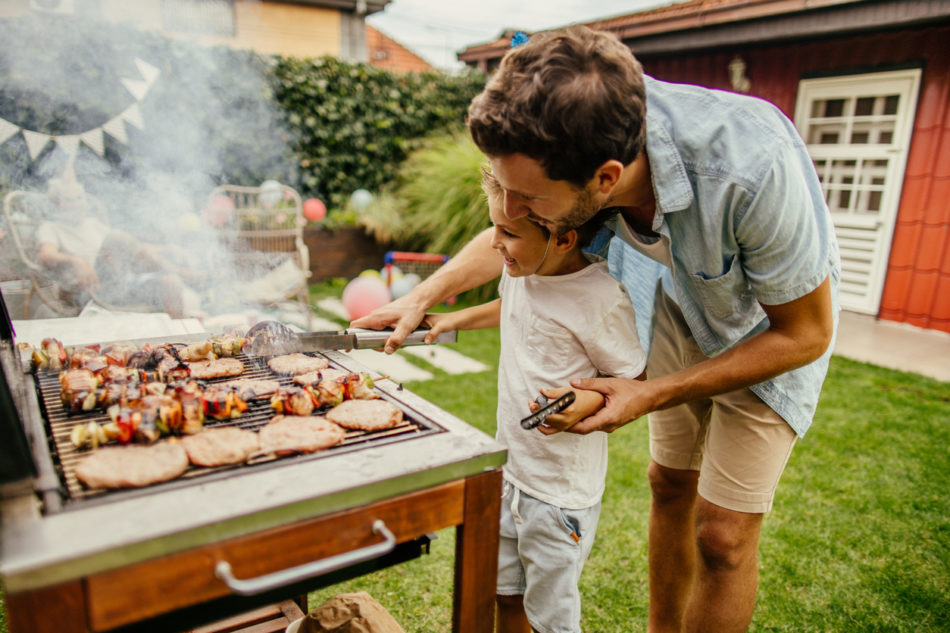 With the heat cranking up,  you'll be spending a lot more time outdoors with family and friends, which can only mean one thing — grilling season is back. From juicy cheeseburgers and steaks to a multitude of BBQed meats, grilling brings delicious eats and unbeatable companionship. Although, the National Fire Protection Agency reported an average of 19,000 patients hospitalized because of grill use injuries each year. Not to mention, the extreme amount of external and house fires. Before you head outdoors to cut on your grill, read over these five grilling tips, so you can stay safe and enjoy delicious foods all spring and summer long.
Propane and Charcoal Dos and Don'ts
First things first, while this may be a given, make sure you are only using propane and charcoal grills outdoors. When starting up a gas grill, make sure the lid is open, and with a charcoal grill, light it in a charcoal chimney. Also, never use lighter fluid on hot coals, as a sudden flare-up could end in some serious burns. If you are going to use lighter fluid, make sure you do it over a pyramid of coals that aren't hot yet.
Clean Up
Another way to prevent a dangerous grilling session is to keep the grill clean. With grilling comes grease, and with grease comes messy fires, so before and after cooking up a meal, make sure you scrub down the surface. Shockingly, 20% of dangerous grill fires are a result of grease build-up.
Space is Key
When deciding where to set up your grill for the season, make sure you consider two things — space and stability. Setting up away from your house, as well as fences, walls, or tree branches is best, as the smoke should be able to radiate in the air. Also, not only does this promote safety, but it'll keep your home from messy smoke marks and damage. With stability, if you don't have a grilling mat, it may be time to invest in one. Setting up on a hill or unstable, grassy area could lead to a firey disaster, so scope out a safe place.
Stay Alert
You wouldn't leave a fire unattended in your home, would you? Stay alert and tended to your grill, as you may be able to stop a fire before it happens. Also, if you have kiddos around, make sure someone is watching them, so your little guy or girl doesn't get burned.
You might also like: Push Your Cherokee To The Next Level
Have a Plan
If a fire does spark, the best thing you can do is be prepared. If you have a gas grill, read up on the guidelines for an emergency shut-off, or invest in a fire extinguisher to keep on standby.
Disclaimer: The stock image is being used for illustrative purposes only, and it is not a direct representation of the business, recipe, or activity listed. Any person depicted in the stock image is a model.